Richard Lars "Handmade in Italy" is an italian brand which has its roots in the manufacture of high quality footwear combining style and innovation.
The business is driven by a team specialised in production and distribution of exclusively 'Made in Italy' shoes, and has its management in Verona, Italy.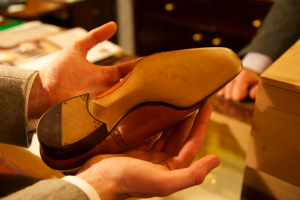 The business is supported by a highly skilled workforce which guarantees the quality of the product and the respect of delivery times.
Our brand is careful to customer needs and request of improvements and works in synergy with customer toward the continuous improvement in production in order to maintain the highest standards of traditional craftsmanship, quality and service which characterise our business.